For new OEM turbochargers, turn to the team at Long Island Turbo! Many across Long Island turn to us for our services and parts. When you have issues with your turbocharger, you let us handle it! We have years of experience working on these engines and can fix any problem that walks into our shop.
What Are New OEM Turbochargers?
Let's first start with what "OEM" stands for, which is original equipment manufacturer. So this term is not exclusive to turbochargers. Really, most industries has an original manufacturer.
In general, OEM is the original producer of a vehicle's components. So, OEM turbo car parts are identical to the parts originally used in producing the turbo engine. As the original suppliers of the components, OEMs often have their products sold by authorized dealers. So they are available to order through that shop. OEM products are endorsed by the original manufacturer and are often significantly more expensive than aftermarket parts.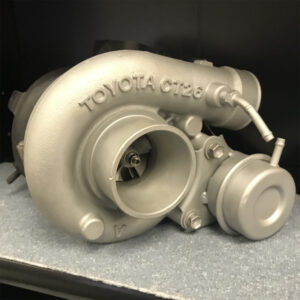 Here is a list of companies we sell new OEM turbochargers from:
Honeywell – Garrett/AiResearch
Roto-Master
Holset
Melett
TRW-GM (Corvair)
Borg Warner
Schwitzer
KKK
Toyota
RaJay
Mitsubishi
Turbo International
So when you turn to Long Island Turbo, you will be getting new OEM turbochargers from the biggest names in the industry!
Some Notes About OEM
As mentioned, turbochargers are not the only place you will find OEM products. It is a general term. The textbook definition of an original equipment manufacturer is usually defined as a company whose goods are used as components in the products of another company, which then sells the finished item to users. Think of it as parts of a whole. Turbochargers are made up of a lot of parts. So it is often necessary to seek multiple components and manufacturers in order to build one.
The turbo engine manufacturer usually guarantees OEM parts to be compatible with the type of turbo. So installation of the parts work seamlessly. OEM products are usually only available for purchase directly through those manufacturers. While aftermarket parts may be purchased online from a variety of vendors.
However, these new OEM turbochargers are quite pricey due to these facts. The parts will run more than their going rate since they are being sold individually. But still more affordable to go this route than to purchase a bran new turbo engine.
Contact Us Today
For more information about our turbocharger services, please reach out to us today. We will happily answer any questions you may have about your problem. And come up with a solution for your turbo engine. As part of our services, we offer new OEM turbochargers. Because sometimes we cannot repair what comes in. However, we can replace it with one that will work!
So please, for the best turbocharger services on Long Island, give us a call. The number to dial is 1-833-LI-TURBO. When you call, we can provide you with a fair and accurate quote for the repair work. As well as go over any details in regard to the new OEM turbochargers we offer.