Are you looking for a shop that can rebuild your turbo and not rip you off? Then turn to Long Island Turbo! We have over 25 years of experience in this field and have rebuilt turbos of all makes and models such as automotive, marine, diesel and industrial applications.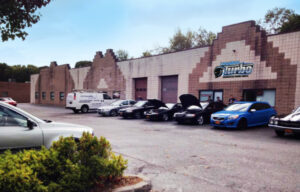 Here is a quick rundown of makes and models that our rebuild shop can effectively handle:
Honeywell – Garrett/AiResearch
Roto-Master
Holset
Melett
TRW-GM (Corvair)
Borg Warner
Schwitzer
KKK
Toyota
RaJay
Mitsubishi
Turbo International
When you turn to Long Island Turbo, you are getting the best in turbo rebuild and installation. Due to our years of experience, you will be getting the most for your money. And you will not need to worry about any hidden costs. We will always inform you of work that needs to be done before we do it. So we won't do anything until we get your approval.
Turbo Rebuild Shop Standards
Since we have been around for so long, we have standard practices to ensure the best work is done at affordable prices. The price for a standard rebuild starts at $400.00. However, this ultimately depends on the make of turbo you have. Some will run higher than others due to the parts needed for the rebuild.
A standard rebuild of a turbo in our shop includes all bearings, seals, thrust components, O-rings & balancing. The turbo will also get a thorough cleaning, bead blasting and painting. When we rebuild a turbo in our shop, we utilize our Schenck turbocharger balancing machine. This machine balances individual components, the compressor wheel, and turbine shaft. It also balances the complete rotating assembly or CHRA. When we rebuild your turbocharger, it will be as good as new! You will not notice any dip in performance.
How Often Do You Need to Rebuild a Turbo?
In general, the frequency of rebuilding a turbocharger will depend on a few different factors, like the type of turbocharger, the quality of the parts in use, and the conditions for which the turbocharger is used in. For the most part, a turbocharger should be rebuilt about every 100,000 miles. However, that is just an estimate in generalities and the frequency largely depends on those aforementioned factors. Regular maintenance and inspections can help to prolong the life of your turbocharger. So if you notice any signs of wear or damage, such as excessive smoke or oil consumption, reduced output, or unusual noises, then we recommend bringing down the turbocharger to our turbo rebuild shop for a professional look.
Contact Long Island Turbo Today
Long Island Turbo is a popular turbocharger shop that specializes in the repair, rebuild and installation of a turbo engine. We have experience working with all sorts of makes and models. So no matter what turbo engine you need service for, our repair team can get the job done! Many across New York turn to Long Island Turbo for our turbocharger services.
LI Turbo provides state-of-the-art turbocharger service which includes the full replacement of that turbo if need be. This includes the installation and repair of turbo engines for cars, trucks, RV's, boats and more! Our award-winning shop offers complete in-house service for your turbocharger.
For pricing and availability please, give us a call today. You can dial 833-548-8726. We have it all. When you call, we can provide you with a free quote for the turbo repair and rebuilding. So please, do not hesitate to reach out and learn more about our many turbocharger services. Our shop looks forward helping you with the rebuild and installation of your turbo engine! Don't stress another day about getting your turbocharge fixed!